Unbuttoning The Button-Up:
The Evolution of Our Favourite Capsule Wardrobe Staple

Shaped by every person who's donned it, the button-up shirt carries a rich and interesting history. Incoming: closet re-inspiration!

Known to almost all as a timeless wardrobe staple, its ability to be worn casually with jeans and sneakers, formally with pants and dress shoes, or somewhere in between make it a go-to part of many wardrobes for all ages.

As shirt aficionados ourselves, the inspiration that stems from the button-up is what launched Power Of My People!

Staple articles of clothing such as these tend to have rich, complex histories and the tale of the button-up shirt is no exception. With influences from dynamic groups of people around the world, items of clothing hold the power to carry histories and cultures from the past, into the present, and beyond.

Ever wondered where the inspiration for your favourite shirt came from?

You're in the right place!

Discover the humble beginnings of the button-up, its transition from a men's-only staple to a unisex garment, and our take on this beloved article of clothing through a dive into our bestselling pieces.

Buckle up…or should we say, button up.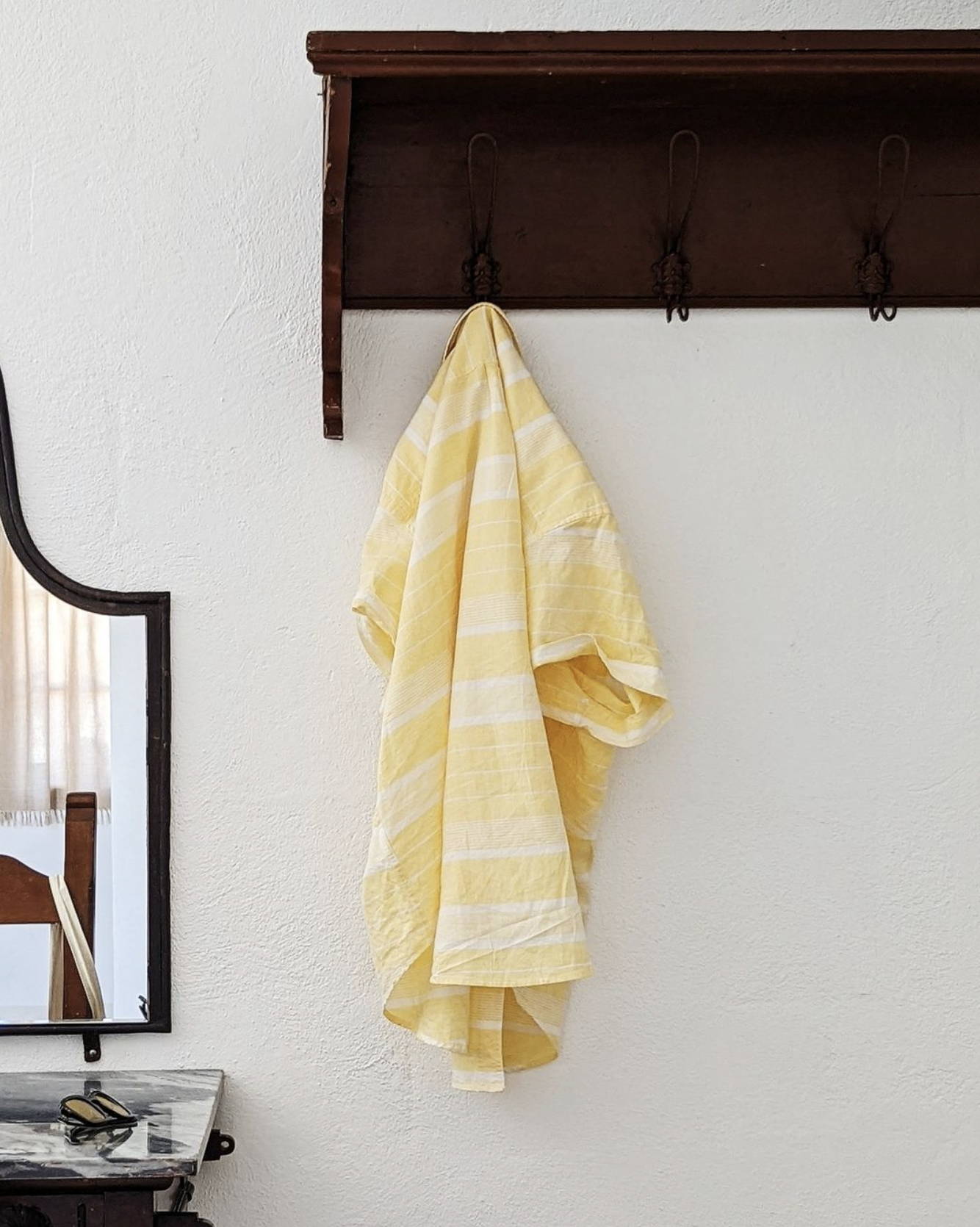 The Shirt Takes Its Place As An Essential As Old As Time.
Did you know that shirts were first worn as early as the 18th dynasty of ancient Egypt (c. 1539–1292 BCE)? Made of a rectangular folded piece of linen and sewn across the sides, it had openings left for the arms and a hole slit at the fold for the head.

Modest, to say the least.

In the West, the practice of popping a piece of clothing over your head to cover the top of your body dates back to before the Middle Ages.

While not coined "shirt" just yet, the purpose of these garments was as underwear for men or as a nightgown. They had an adjustable hem that could be buttoned, but no collar or cuffs. The garment was often made out of linen or silk, so you can imagine how luxurious these pieces felt on the body.

From the end of the Middle Ages until the end of the 19th century, shirts became quite formal and acted as a display of wealth and rank. During this time, embellished shirts made of a variety of luxurious fabrics were reserved by law only for those of high rank.

Yet, at the end of World War I, the shirt went through a major transformation. This is when the modern shirt with buttons along the front became popular. A vest worn underneath the suit jacket started to appear less often in the 1960s, which led to the introduction of the chest pocket.

And voilà!

This evolution has led to the classic variation of the button-up shirt we know today.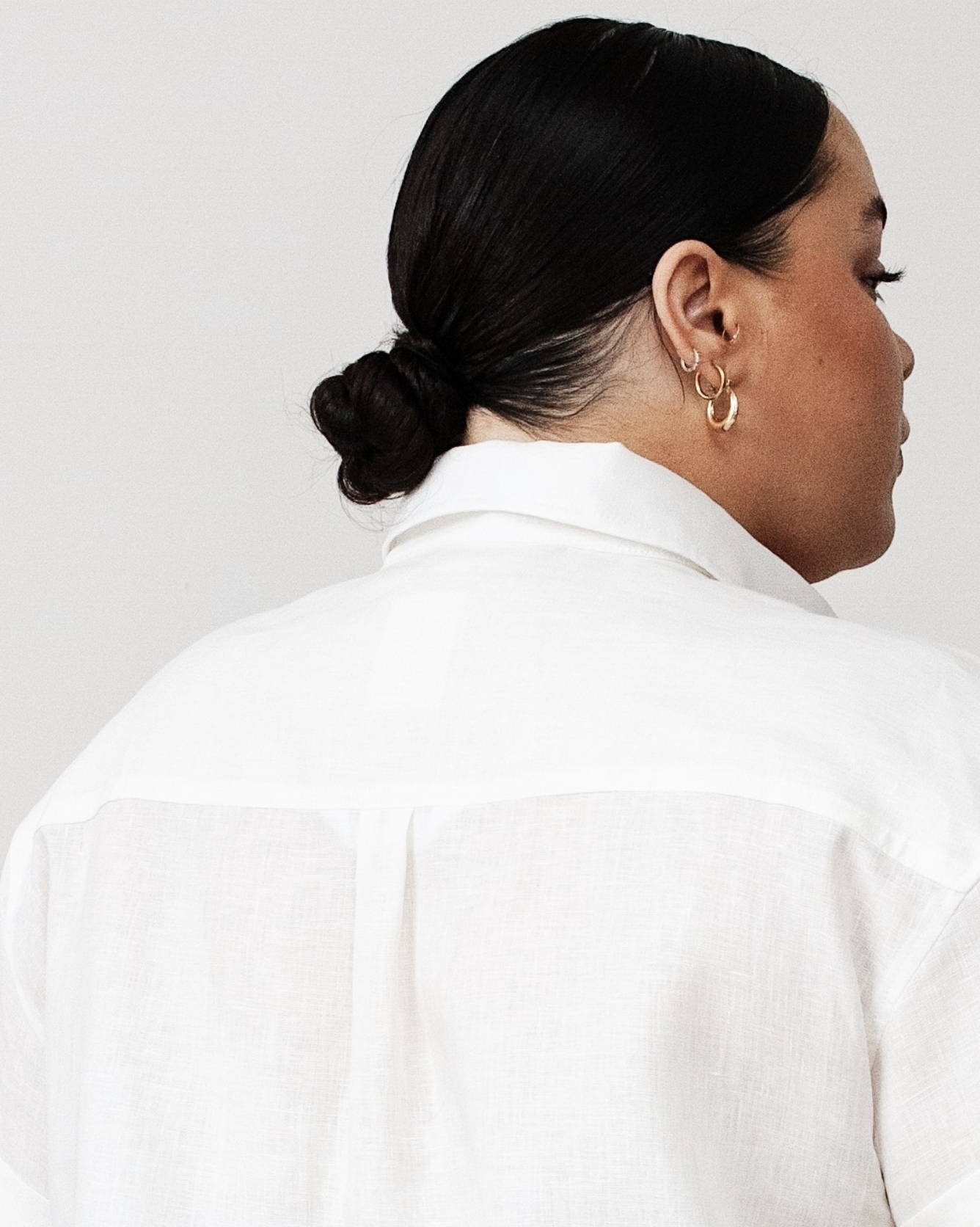 Women And Button-Ups: History Is Made.

The 18th century marked the first time white shirt-like attire attracted attention in women's fashion.
Marie Antoinette sported a ruffled cotton robe de gaulle (an unstructured gown made of layered white cotton muslin) in a 1783 portrait. This made waves at the time, as her outfit was considered made up of only undergarments.
Scandalous!
That said, the white shirt as we know it now was still only worn by men until the 20th century.
Come the 1920s, notable designers such as Jean Patou and Paul Poiret started to challenge traditional gender and class boundaries in fashion. These designers helped to break down rigid social divides of the time and paved the way for a more non-traditional and fluid approach to fashion, which helped transition the white shirt into the world of women's dress.
Also working to normalize menswear in women's wardrobes was war and politics.
Women were forced to play a bigger part in the workforce during World War I. To accommodate the needs of these working women, designers began to create more practical, functional clothing that could be worn on the job. This included clothing that was typically associated with men's workwear, such as coveralls, overalls, and pantsuits.
In the early years of the fight for equality and women's rights, clothing played an important part in challenging traditional gender roles and norms. For example, women who advocated for the right to vote often wore clothing that was more practical and functional than the restrictive, corseted styles that were the norm at the time.
In order to compel society to reevaluate the role of women, clothing was worn as a political statement. One that echoed the principles of liberty, equality, and freedom of expression.
Overall, this shift in clothing helped in giving women a more visible platform to advocate for their rights. This made traditional men's-only pieces like the button-up day-to-day garments for women.
For the next few decades, women incorporated traditional men's styles into their own wardrobes while adding personal twists. This take on a masculine style paved the way for the shirt to become quite androgynous – morphing into a classic piece anybody could make their own.
Today, we see basics like the white shirt made personal with accessories like belts, rolled or cuffed sleeves, buttoned or unbuttoned looks, and the exploration of varying lengths and fits.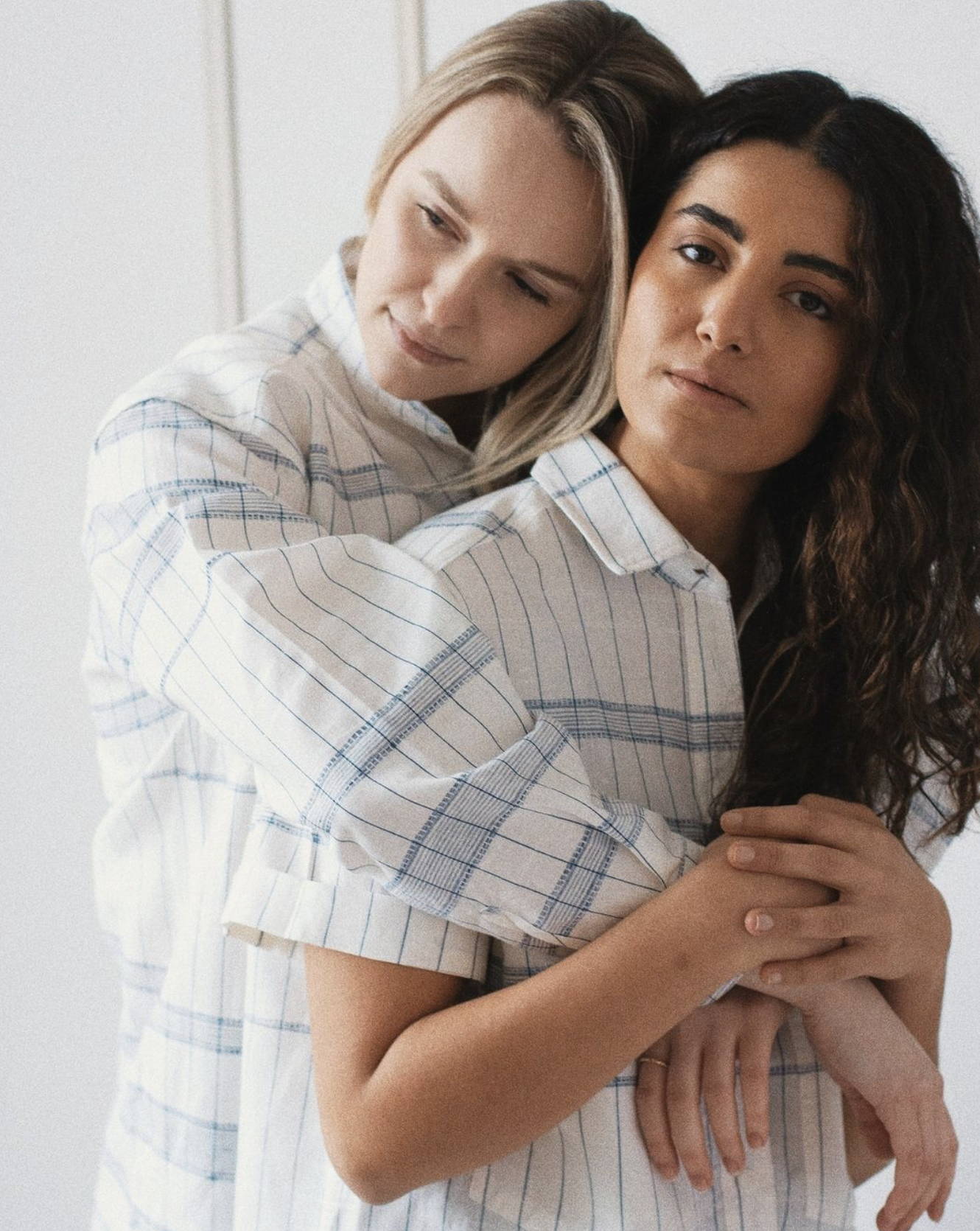 Two Signature Fits, Endless Possibilities.

On the note of making your wardrobe your own, we've designed two classic fits in our button-up shirt. These fits are available in a plethora of colour and fabric options to best fit your style!

Once you discover your size and the fit that suits you, you can stock your wardrobe with a variety of reliable and versatile shirts that will accommodate your ever-evolving preferences and style.
The Proper Fit – A Classic Straight Fit With Refined Proportions
An elevated take on the classic button-up, designed to fit a woman's body.

The shirts in our Proper Fit collection mirror most closely the original fit of the button-up. This fit keeps a tailored feel and look while allowing for a comfortable range of motion around the chest, waist, arms, and hips.

The Proper Fit is perfect for those who enjoy that element of structure shirts are so well known for.
The Wayward Fit – A Loose Fit With Dropped Shoulders and Added Length.
A roomier alternative to our Proper Fit, à la Marie Antoinette's robe de gaulle. Okay, not that roomy, although it does feature a delicately curved hem for an air of ease and a side seam that's slightly flared.

Our Wayward Fit perfectly embodies ease, whether worn untucked over a skirt or pants or with a beloved pair of jeans.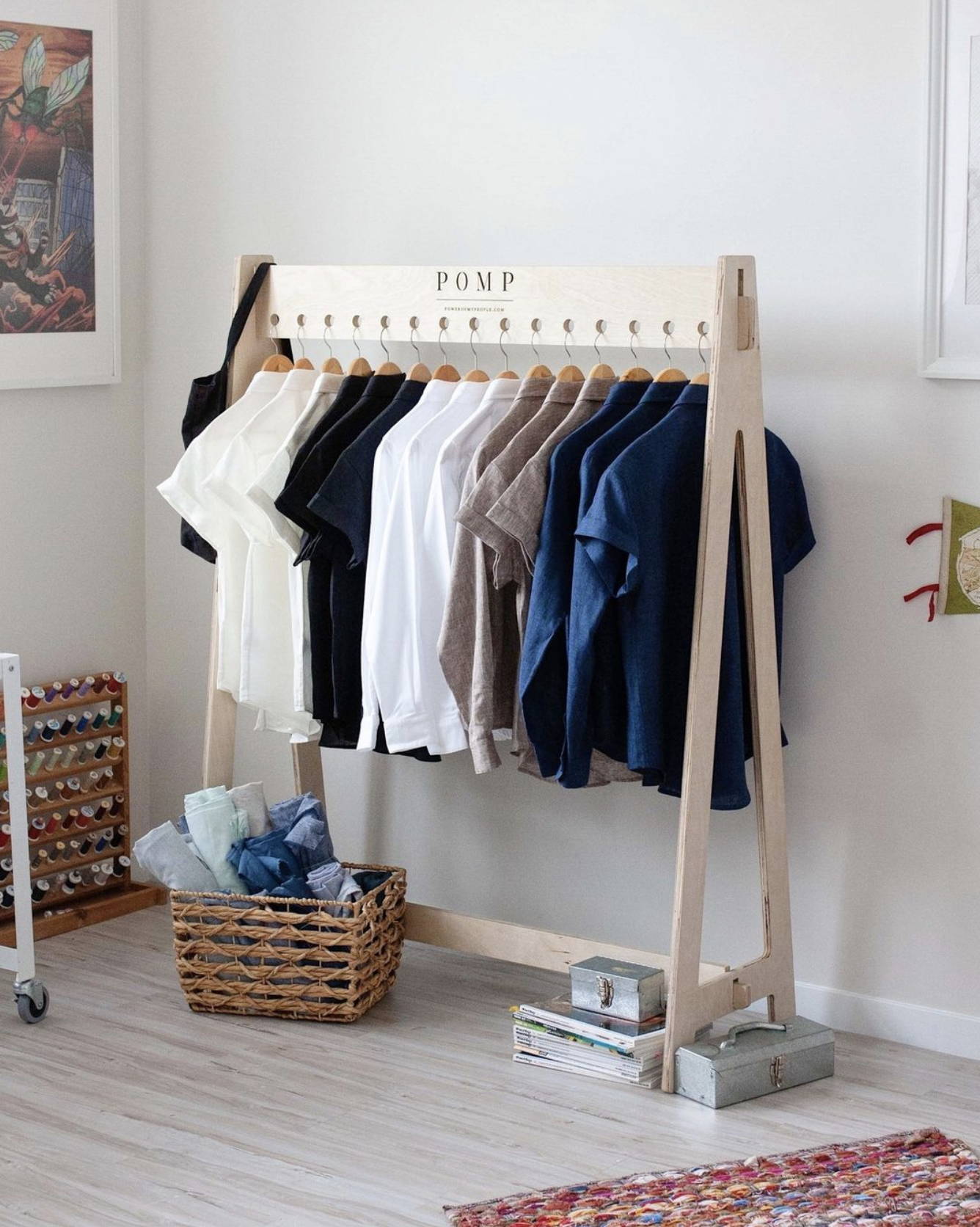 Community-Favourite Styles To Inspire Your Next Outfit.

Now that you're an expert in all things button-ups, allow us to introduce you to some of our bestselling styles! These shirts are tried and true favourites of our community who we're proud to design for and watch make our pieces completely their own.

Each piece is proudly made in Canada at our facility in Richmond, British Columbia.

Meet: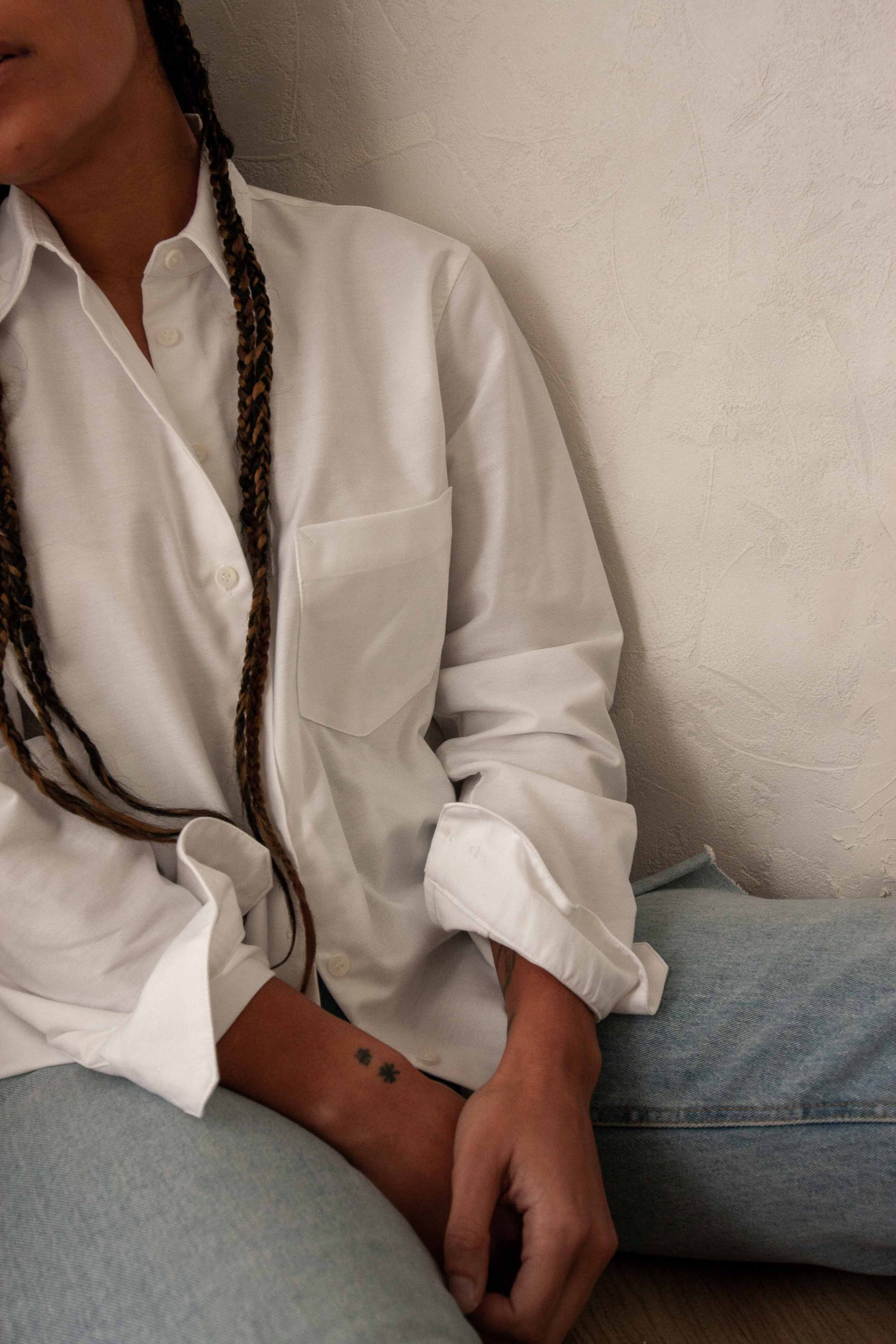 Your go-to Oxford shirt.
The Tailor is a Proper Fit shirt that's versatile, crisp, and low-maintenance. It has a subtle crepe texture that adds depth and interest, and is made from 100% cotton that's Oeko-Tex Standard 100 and Better Cotton Initiative (BCI) approved.
This means the fabric is not only free of any chemicals or toxins but also grown sustainably and with care for farmers and communities involved in production.
A Wayward Fit long-sleeved button-up made from 100% linen.
The fibers for this cream-colored linen, which was milled in Portugal, are incredibly soft and ideal for warm days and nights. Linen is a fabric known to get better with time as the fibers naturally loosen with wash and wear, so get ready to make many memories with this style.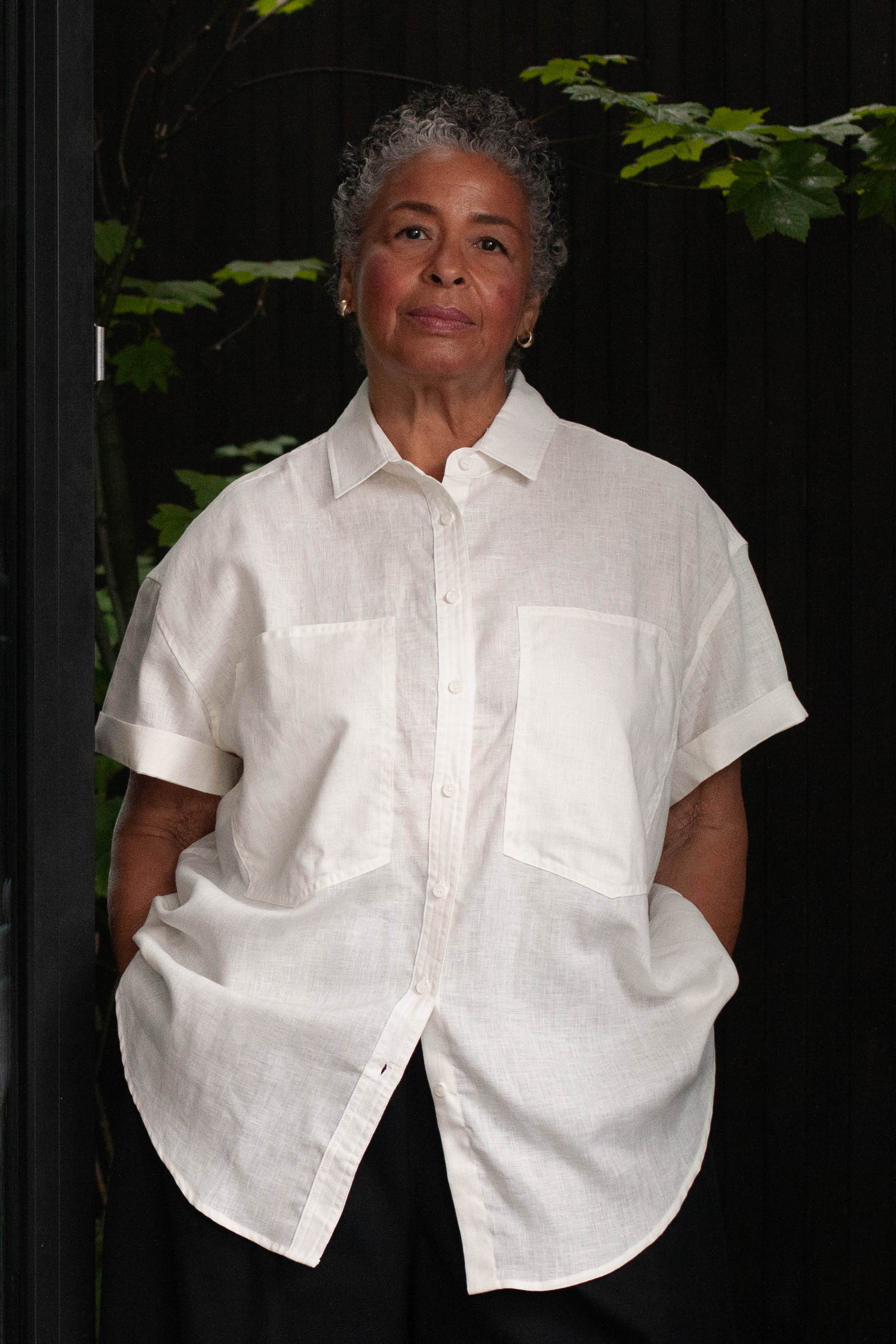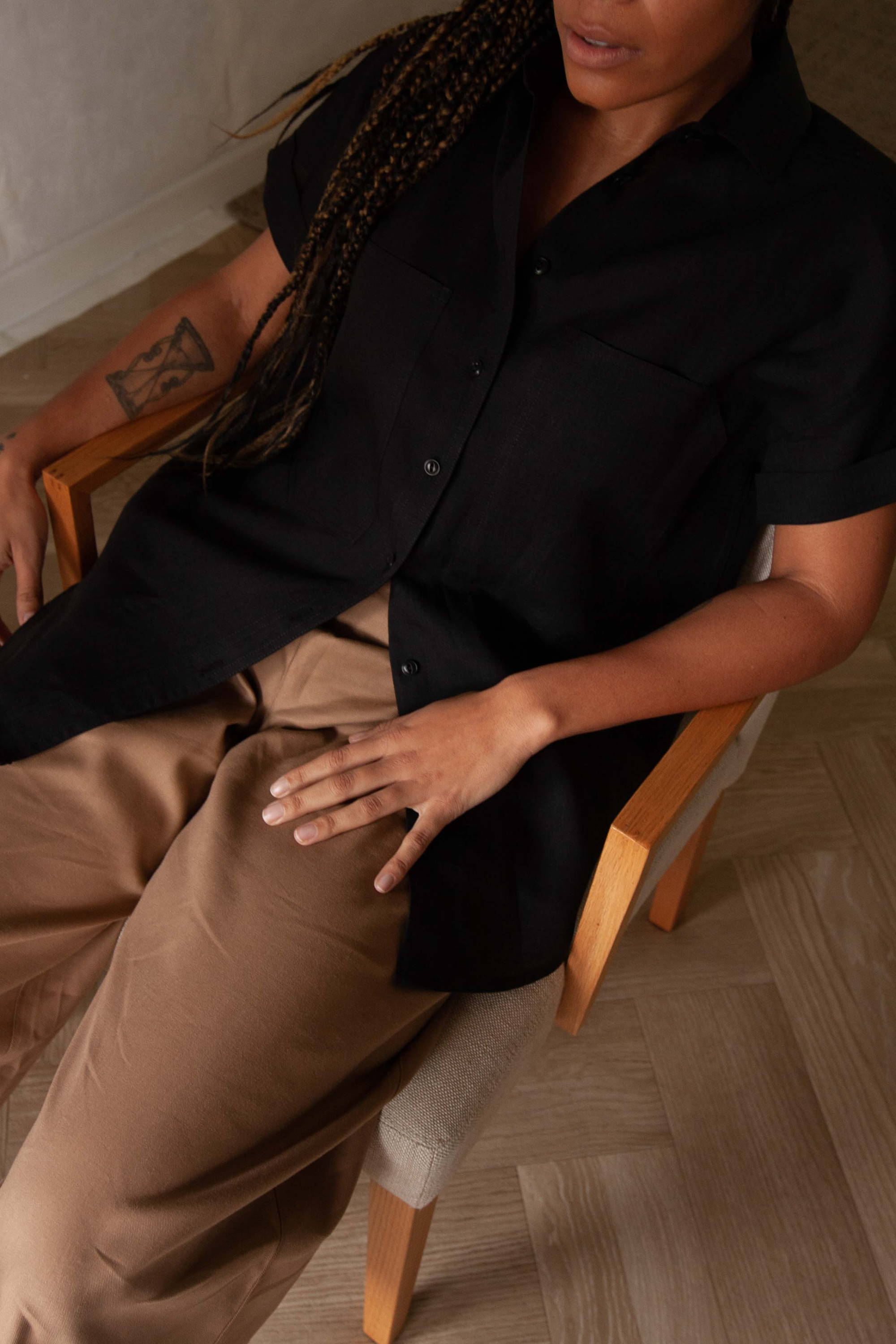 The Philosopher comes in both fits with different sleeve lengths, so you've got a few options for fit and preference.
Both styles are made from 100% linen in a dark black hue and are lightly slubbed for a natural finish. Whether you're at work, out with friends, or adventuring with little ones, The Philosopher invites you to nurture your curiosity.
Every one of our styles is thoughtfully designed to give you the flexibility to move and conquer your day in pieces that allow you to feel the most you.

Make Your Own Mark On History.

Is anybody else feeling particularly inspired to go through their wardrobe and see what new outfits to create? We know we are.

The button-up has come a long way in its journey to becoming a timeless piece. The evolution of styles is so magical in that way! Transformation reminds us of the beauty of change, exploration, and pushing the boundaries of every day.

We can't wait to see where you take the button-up in your personal journey and are thrilled to be along for the ride.

Ready to explore high-quality button-ups to complete your next outfit? Check out our full collection of shirts here. Make sure to tag us @powerofmypeople on Instagram so that we can follow along.

Happy curating!




Written by Natasha Nalina